Step IQ is a collection of questions split into 10 growth dimensions which are all focused on different aspects of growth. Each question is scored on a scale of 1-10, with 1 being least favourable and 10 being exceptional (We've found that having your business plan handy makes some of the questions easier to answer). It takes approximately 10 minutes to complete if you are relying on gut feel, and 20 minutes if you go in depth. Both ways of answering work, it's up to you.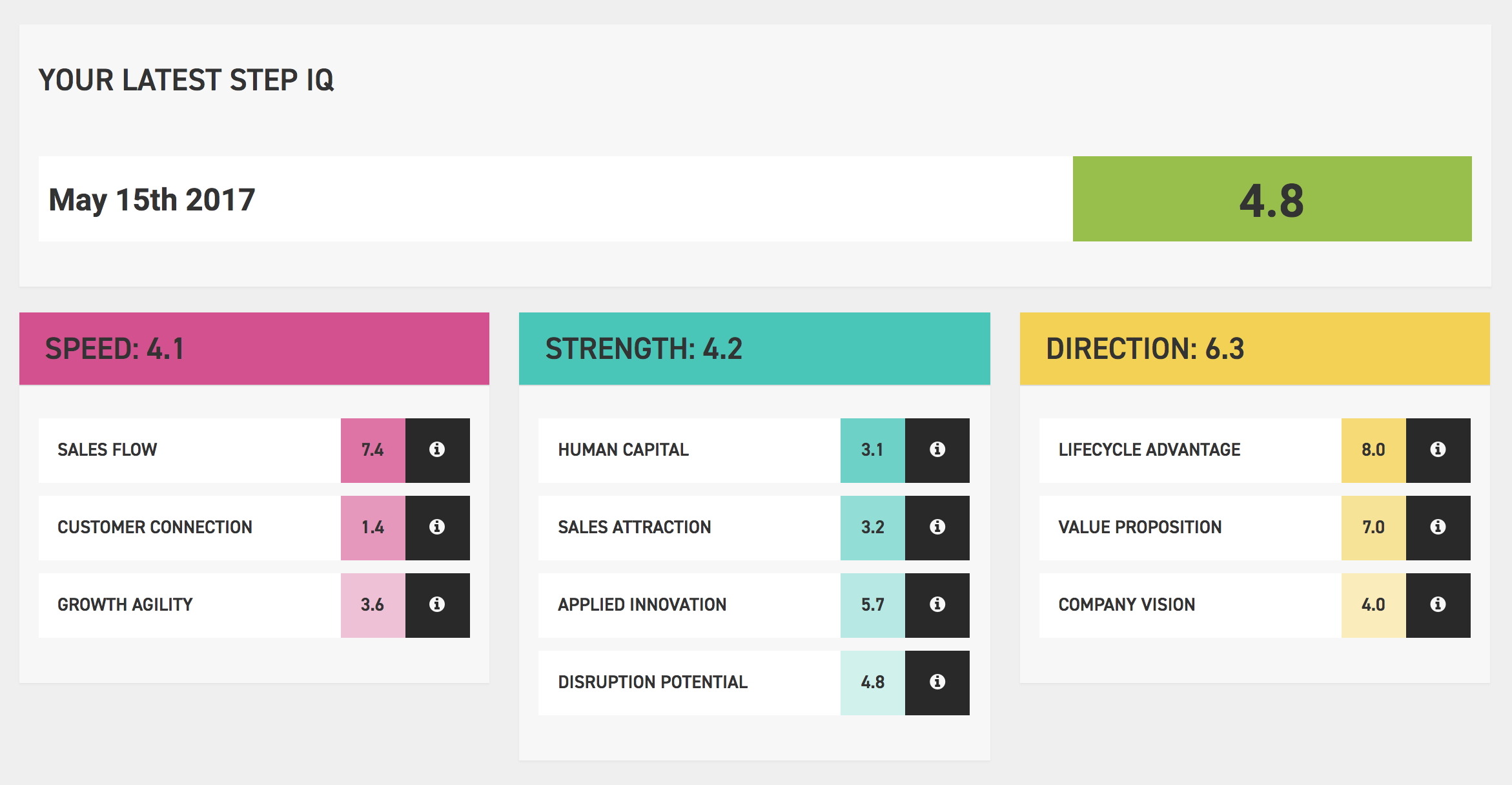 Review as many companies as you like, as many times as you like (we recommend once a quarter) and we'll save all of your scores for you so you can start to build a quarterly strategy and map its impact on your organisation and the numbers.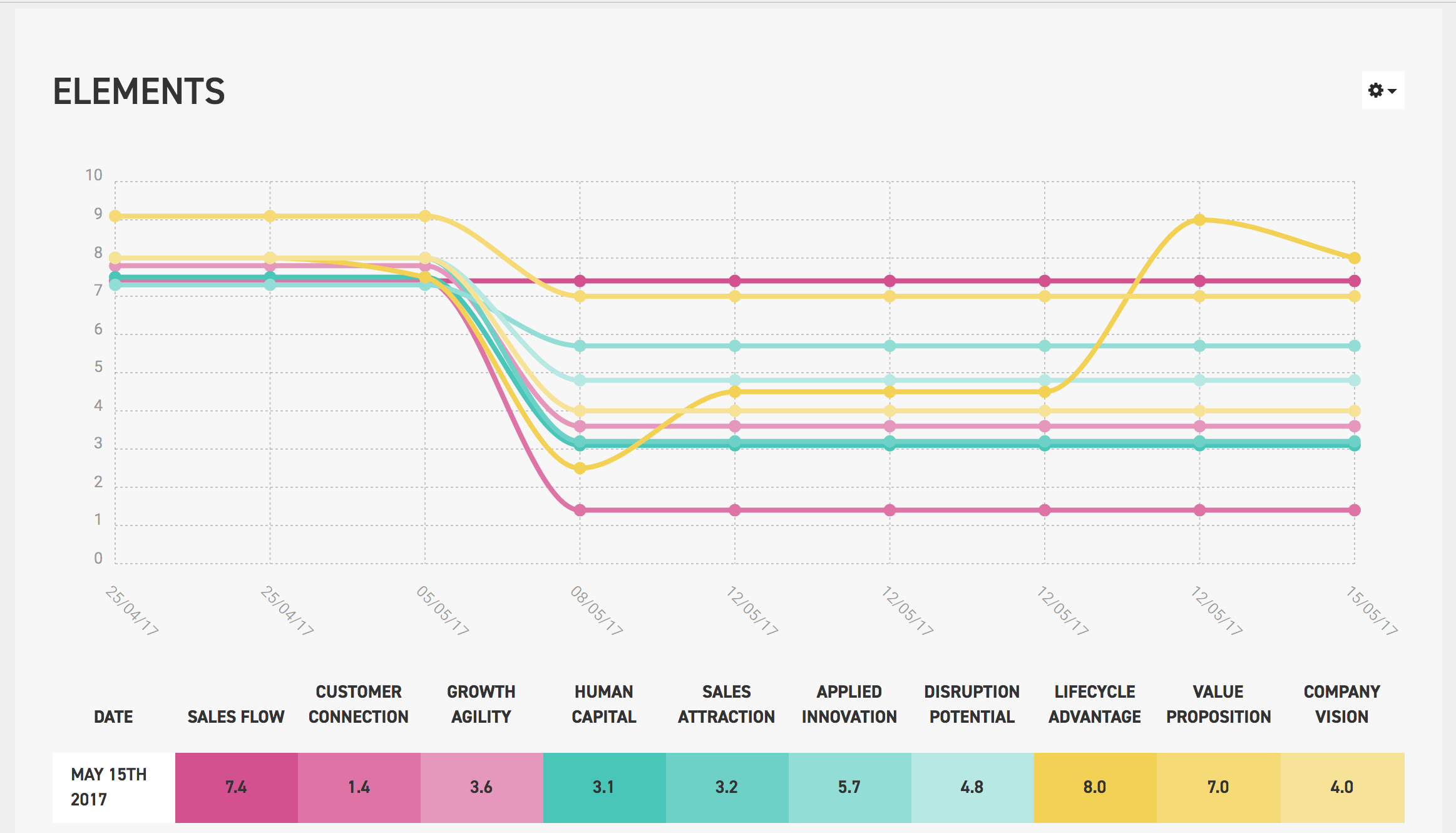 Step IQ is designed to help focus and track the business growth progress, we recommend after each score, priorities are reviewed with the management team.
If you have any questions regarding your score or Step IQ in general, please contact [email protected]